Roll over image to zoom in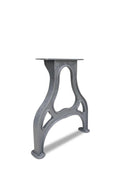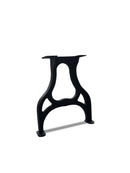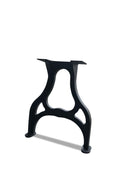 Description
These vintage industrial, ductile cast iron table legs are inspired by the Industrial Revolution. These sturdy table bases can be used for any dining table wood top or wood slab. See our store for a wide selection of potential tops. Each has four fabricated openings for bolting to a table top. Sold as a pair.
Dimensions (inches): 27L x 2.5W x 28H.
Payment & Security
Your payment information is processed securely. We do not store credit card details nor have access to your credit card information.