Roll over image to zoom in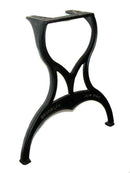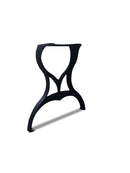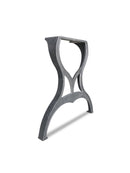 Description
his set of table legs has the distinct taste of New York with its Brooklyn cast iron, marvelously shaped to form the beginnings of a DIY table. Shop our online store to find a great selection of reclaimed wood tops or wood slabs to complete this Industrial Revolution inspiration. Each end has a pair of mounting holes.
Dimensions (inches): 28L x 2.5W x 28H.
Payment & Security
Your payment information is processed securely. We do not store credit card details nor have access to your credit card information.