Roll over image to zoom in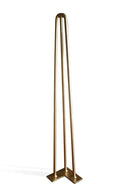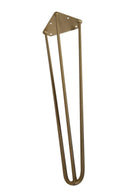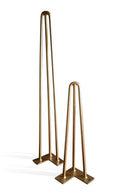 Description
Our three-rod hairpin legs are made of sturdy, heavy-duty 1/2-inch diameter solid, cold-rolled steel that is electro-coated in brass. Set of four comes in two sizes. Includes fastening screws and floor protectors. Shop our online store to see an array of potential tops.
Dimensions (inches): 28H. Thickness: 0.5D
Payment & Security
Your payment information is processed securely. We do not store credit card details nor have access to your credit card information.